"
Masterworks® Collective Tutorials
"
<Click Images To Gain Full Tutorials>
"Pure Pro Avatars"
+
Other Examples:
"Kirsta Allen"

<
Downloadable ZIP
>
"Kate Moss Xposed"
"Stillness of Heart"
"Alles Es Alles"
"Flawless Beauty"
"Legendary"
+
NOTE:
Hey,
remember
, in Steps 6 and Steps 10 (Instructions), make sure when you drag and drop an image that is WHITE backgrounded, change the Layer Mask to
MULTIPLY
, and then Erase away what you don't need, in order for it to fit your image (main character's) surrounding
.
+
Special Thanks To: Hybrid at Layered GFX for the C4D:
LayeredGFX Forums
+
Extra Special Thanks To: Veshy's/Inkbox's WireFrames:
Veshy's 3rd WireFrame C4D Pack - CursedGFX
Veshy's Wireframe C4D Pack - CursedGFX
Veshy's 2nd WireFrame C4D Pack - CursedGFX
"Vectoress"

<
CLICK EACH PREVIEW FOR TUTORIAL PARTS
>
Description:
The long and anticipated, "Roselyn Sanchez: Vectoress" has finally been released, also along with its PSD LRO Pack, located in the PSD Sector of the Forum. Click each Signature Preview to get a Page 1, Page 2, and Page 3 of each Tutorial descriptive/description.
3 Days in the making, as far as PSD LRO to TUTORIAL transferal. Hopefully many will enjoy this release.
©09 OmniSpirit ASH
<Posting Permissions Granted By: OmniSpirit>
<
CLICK SIGNATURE FOR FULL TUTORIAL
>
Description:
Fully describable Tutorial explaining how the "©
09 OmniSpiritASH
" Signature was created!
56KB WARNING!!!
+
Special Thanks:
To
OmniSpirit
for allowing me to post this here! Much appreciated my Friend!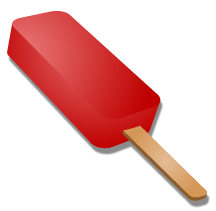 Description:
Includes the Tutorial of "
How To Make An Interactive Downloadable/Clickable URL Link Preview
". This is a Downloadable .ZIP File, containing two .MP3's, and the actual TUTORIAL which explains the "HOW TO's", of making your image previews clickably downloadable through a URL linker
CODE
. Enjoy!
*
Special Dedication To:
Madonna
, who PM'd me about this and the reason why I created this Tutorial.
Here is the
Tutorial Helper
, and inside a few rare stocks and some common that I've not used yet, and decided to share. Enjoy.
This Tutorial Helper contains the ground work for you to use and start off, and make a High Quality Tutorial for your Sigs, LPs and DPs if needed.
+Note: "PS" means Photoshop.
10 STEP ANIMATION SIG TUTORIAL By
©+mw.pmi: Text Version
#1: Make a signature in Photoshop, as a PNG or JPG.
#2: Then find an animated .GIF of the cartoon/anime.
#3: Open the .GIF in ImageReady, and leave it open, and then go back to another window of Photoshop of your finished JPG/PNG of the relative image (your signature), switch the settings from either PNG/JPG to a .GIF setting, perhaps choosing Selective or Adaptive (my preference), 256 colors/pixels, Diffusion for the support, and clicked Transparent or not, Interfaced, and then pressed OK.
#4: After having your Signature set as a relative .GIF setting, make the animated GIF image of the cartoon, the same CANVAS DIMENSION SIZE as your signature. Doing this, all you have to do is drag and drop your now CONVERTED SIGNATURE (GIF'd Set) into the same ANIMATION FRAMES & WINDOWS of the animated GIF cartoon image.
#5: Normally and by default this would place the newly GIF inserted Signature into the window frames and layers of the animated frames of the cartooned GIF. Drag the sig on the Layer it sits in, to the and AS the bottom Layer.
#6: Make correction placement of the animated cartoon GIF by linking the Layers, and also highlighting and dragging the animated frames of the animated cartoon image GIF.
#7: Drag and place the highlight/Layer linked GIF'd Cartoon to any place on the SIG, to get the results you want.
#8: Press PLAY button, to make sure the frames are intact, the animation flows, and that the "seconds" are as they were before you wish to View as FIREFOX or INTERNET Explorer.
#9: If everything is as you wish. Press the FIREFOX or INTERNET EXPLORER (mostly Internet Explorer) symbol and this will open an entirely new window.
#10: If you have Selective or Adaptive already set when and before you transitioned your signature to ImageReady and having Diffusion, with 256 color/pixels, Transparent (...or not), and Interlaced boxed and tabs checked and selected, you should have a clean flowed, not too large KB image, without distortion and pixelation bleeding. Right click and save as a .GIF, and voila...there you have it!
Some Examples:
<
Animated Sigs
>
2004 Old Sig: Thug Timmy
(all animations are from scratch using ImageReady CS)
Stock:
http://i198.photobucket.com/albums/a..._SoUtHpArK.jpg
2007: Tranquility
(Using butterfly.GIF found in the Stampageture PSD URO Pack)
2007: Mi'Lady
(Made into a Vector & Animated in ImageReady)
2007: KOF Angel:
(Using ImageReady and creating several shadow under-girds for the back of Angel and underneath her feet.)
2008: Dub City
The only thing
not
mine is the IC <Image Cutout> of the 300C Chrysler
(Using freewheel frame animation. Original freewheel animation was distorted. Rebuilt in Photoshop and re-framed using ImageReady)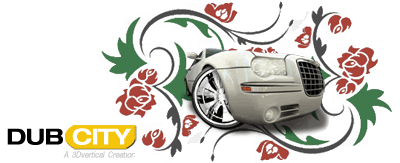 2008: Corel Princess
Image LQ to HQ Cleanup Signature
(Original and Simple animation to show how the image was cleaned and crafted.)

IR
: means "ImageReady"